We have a Group of companies made composed by investee companies ans spin-offs in the incubation phase. We provide our know-how to identify and select innovative initiatives, analyze their feasibility, activate resources to develop them and manage their implementation
Orientación por Competencias S.L
Orientación por Competencias S.L (Eyskills) wants to be a benchmark for Vocational Guidance in Spain and Latin America, making it easier for people to make decisions about their professional future through guidance processes in their academic stage and when they want to position themselves in the job market.
The solutions, designed and developed by the Eyskills team, are methodologically based on the skills orientation processes and are supported by web platforms and applications (apps) accessible from any device connected to the network.
The solutions implemented have already made it possible to improve the employability of certain groups, offer comprehensive care (academic and employment) to young people in a municipality, and make it easier for students to make their decisions about the selection of studies in the Baccalaureate, Vocational Training and the University.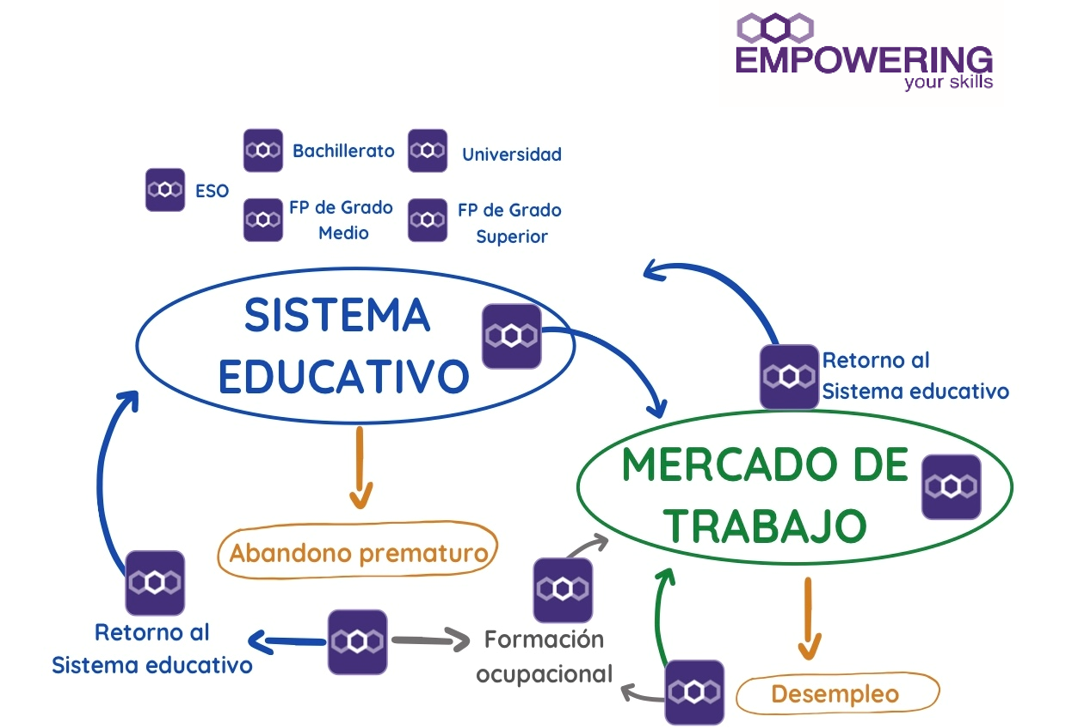 Composgrave SL was born to become an artistic benchmark in the funeral sector and provide new solutions to the growing demand for cremation, which is expected to account for more than 60% of deaths in 2025. For this, it offers to the market, with a registered trademark Evoquia, an innovative line of cinerary columbariums designed by one of the company's partners.

The Evoquia product line has its first exponents in the Columbarios Cyprus and the Columbarios Stela, built with corten steel structures and embellished with handcrafted glass lids.  The unique structure of the Cyprus models evoking the figure of a cypress comes in three different sizes and the structures of the Stela models, which can form rectangular or arc-shaped compositions, are offered in modules and are adjustable to any type of  demand
AUDITSA.EU + ARCE MEDIA + MEDIA HOTLINE
Group of three companies that carry out the control and analysis of advertising investment in Spain for all conventional media: Radio, TV, Internet and social networks, Print and magazines, Foreign and Cinema.
Arce Media S.A is in charge of the detection, classification and intake in a large database that, in addition to serving the entire group, commercializes the data through its own dashboard.
Auditsa.eu SL relies on the BBDD to audit the advertising investment through its guideline reconciliation services, emissions certification, …
Media Hotline S.A uses the database to estimate the advertising investment of the market and offer consulting services with reports and market analysis.